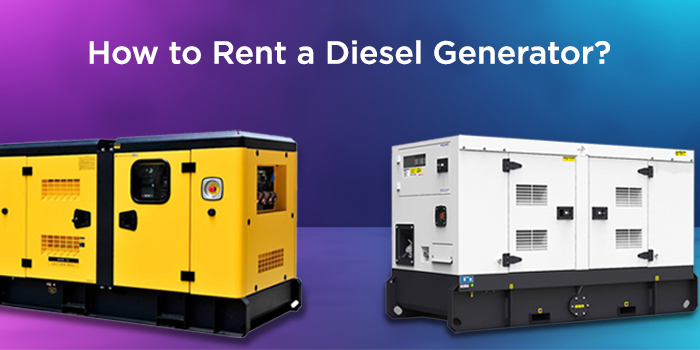 When the current is on the business will run with profit imagine when the power shortage occurs it may end up with a big problem. so you want to rent a diesel generator but How to Rent a diesel generator in India? The answer is in this blog. In the End, You will get an answer.
Which Types of Generators Are Available?
In the sale, many types of generators are easily available and here we are going to discuss a few of them. As the fundamental changes, the parallel type of generator required also changes. There are different types of kVA in a diesel generator.
5 kVA 50 HZ
7.5 kVA – 15 kVA
20 kVA – 25 kVA
30 kVA – 40 kVA
50 kVA – 62.5 kVA
82.5 kVA – 125 kVA
160 kVA – 200 kVA
250 kVA – 320 kVA
This is a generator with high demand. It has a capacity like a sound-absorbing and cooler system. In events like function soundproof generator has special capacity in that situation and many types of branded generators are available…
There are many types of generators to rent such as skid-type generators to trailer-mounted models. These generator rentals are available in the Chennai region.
What are the Benefits of Diesel Generator Renting?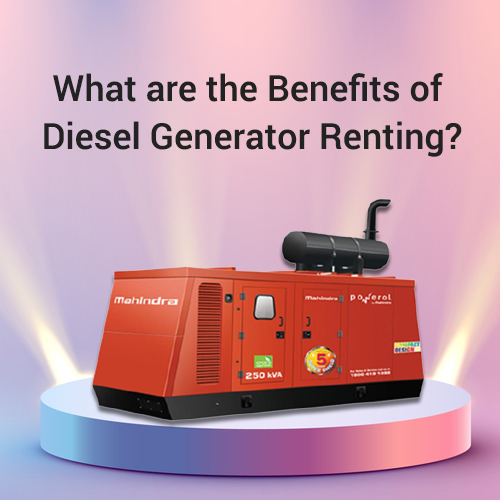 Multiple factors go in the favor of diesel generators. Here is the list take a look at this.
If you Rent a diesel generator rent with the best generator dealers. So there is no additional effort to make use of it and the generator will be ready to use.
The whole setup is highly transportable and there is no risk while moving
Especially a Power evacuation system to manage power cables when you rent a diesel generator.
The vehicle-mounted generator is highly portable, So it is also an advantage of renting a diesel generator.
when you hire a diesel generator in India improvised noise reduction system is added.
The cooling system is advanced that reduce overheating and reduces energy consumption.
Some questions you want to ask before Rent a diesel generator
Why Renting a Diesel Generator is Better than Buying a New One?
In any investment, price plays an important role, Same In Diesel generators. Diesel generator price is higher compared to other equipment. Renting a diesel generator is a better option because it comes under expenditure. For short-term use, the rental generator is a better option for any business and individual needs.
For long-term use buying a diesel generator is the better option so it depends upon your needs.
Which are the Different Parts of a Diesel Generator?
The Diesel generator typically consists of three parts like engine, Fuel system, alternator and you are going to rent a diesel generator please check the efficiency and age. Finally, fuel consumption and stable power generation are necessary.
Advantages of Renting a Diesel Generator 
A diesel generator can perform multiple needs according to its requirement. If you rent a diesel generator means you are having your best friend with you.
Diesel generator performs best backup power supply during a power cut.
If you choose to rent a diesel generator means it is budget-friendly and cost-effective. Always remember if it is short-term use the rental option is best.
A trustable diesel generator can prevent delays and cancellations for production in the industry.
The diesel generator is help for the employees in the industries while power shortage occurs
The generator noise can irritate the people in the industry So, noise-free Diesel generators can Prevent that irritation and while renting generator rental provider will give you some tips to reduce noise from your diesel generator.
The durability of a diesel generator can run over time and is also expected to turn better with time.
Nowadays Renting a diesel generator can configure to handle a load of high capacity and maintenance also low compared to buying a new one because already a generator is well maintained. All you want to find is the best generator rental company.