What is the Need of Diesel Generator on Rent in Bangalore?
We are serving a generator on rent in Bangalore, because of very frequent blackouts in the Bangalore region. Diesel generators are crucial equipment at every stage for all sorts of business and residential purposes. Metropolitan cities like Bangalore need a generator on rent to meets their essential needs for industrial and commercial work.
Depending on lifestyle, load requirements, and the budget of the customer can choose generators for their power needs. Rental generators are available on rent in Bangalore from 15 KVA to 2250 KVA power needs. The main purpose of the generator on rent in Bangalore in the present scenario is:
15 KVA – 82.5 KVA Residence power backup.
100 KVA – 350 KVA Standby generator for business.
125 KVA – 500 KVA dg set for uninterrupted supply on the farm.
500 KVA – 1250 KVA temporary usage Diesel Genset on rent for construction sites.
125 KVA – 500 KVA Genset on rent for Outdoor & Indoor Events.
Why Choose 500 KVA – Generator rent in Bangalore?
Renting a diesel Genset from a generator rental company is the smart choice for the business's requirements. Some important reasons for the clients to go for the generator on rent in Bangalore are:
✯ Need a Temporary Power Expansions:
Bangalore has seen a lot of development. If you're an industry manufacturer and are expanding your production to meet the demands of huge order or you had to temporarily move to a different facility for some repairs machines being carried over or space being less at the old location, In this situation better renting a generator set in Bangalore is a most cost-effective way to provide seamless power to a temporary setup. Lease the diesel generator for the time required and then send it back. No liability of owning and disposing of the heavy equipment.
✯ Remote Locations:
Construction companies, events, and some other outdoor operations that work at far-flung sites might not always have a power grid to take direct supplies. Such setups often all depend upon the generator on rent in Bangalore that can be booked on demand and for a fixed period. Such configurations usually have variable requirements that can be met at any time by the generator rental company. This is the fact generator on rent in Bangalore remains the first option for these groups.
✯ Natural Disaster Impacts:
The disasters come untimely and unpredictable, and power is the first thing that gets impacted. Emergency electricity supplies are required at public places like hospitals and can be supplied only with the diesel generator on rent in Bangalore. The rental equipment proves to be a lifesaver in such situations.
Diesel Generator on Rent in Bangalore for the Power you need
Whether it is planned or emergency power requirements, Pioneer India generator rentals are equipped enough to meet all your power needs. Offering reliable power generators on rent that is customized to meet your power needs we back you up anywhere anytime.
We take complete control of the client's all temporary power needs. All of our rental solutions are efficient and cost-effective. Powered by 30+ years of experience in the equipment and ISO 9001:2015 Certified generator rental industry we have successfully met the demands across many domains with remarkably different requirements.
Our commitment to the best services has won us the trustful clients for years, and we have been in long-term association with our clients across South India. We have supply best condition diesel generators mounted on a van our generator rent in Bangalore can reach the remotest area within minimum time and can be set up immediately as it is configured to ready to use.
Advantages & Features – DG Set Rental in Bangalore
International quality standard Mahindra powerol, Cummins, CAT, Kirloskar, and Perkins generators are taken on board for inventory. While setting up the power generator sets are provided with Offer like Auto Mains Failure Panels as we hold expertise in Distribution Panel set up too. Our DG set on rent in Bangalore are widely in demand and appreciated by our clients for the quality standards, robustly build, superior and cost-effective performance and exceptionally low maintenance overheads.
Some Of Our Key Clients Are Listed Below,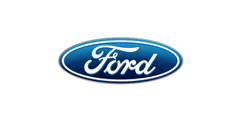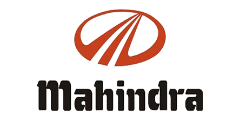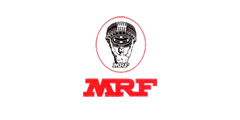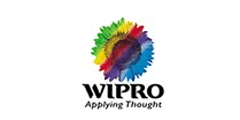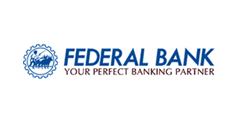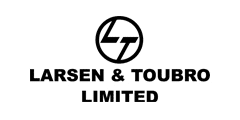 Features of Hiring DG Set in Bangalore:
We keep worker safety at priority and ensure a safe set up to avoid any short circuits or electrocutions.
Remote monitoring options available in our company
We offering monthly maintenance cycles to keep the dg set in good shape and prevent any sudden breakdowns.
Offering 500 KVA – 750 KVA DG Set on Rent in Bangalore:
We offering the best maintenance services to our clients. With a strong network of service locations across India, We are prompt in providing maintenance services like:
Ready to set up equipment
Maintenance and repair cycles
Immediate replacement for faulty equipment
We offer you the best services for diesel generators on rent in Bangalore at most competitive prices. Pioneer Power Service is a one-stop solution for all the power needs of the sector like finance, healthcare industry, IT companies, remote location events, and many more.
Our customer-centric service has always maintenance commitment and quality services. The state of the art infrastructure is followed at Pioneer Power Service with a highly progressive approach to adapting the latest technology, quality control, and best customer services. Reliable and rugged equipment that delivers maximum performance onsite is our only aim.
We have 300+ members for technically skill crew for the maintenance of the dg set. Trained to perfection to our team of technicians is dependable and has a solution-driven approach for being the best, we deliver value for money services and transparent business dealing.
Hire Genset Now!